Discover how we are helping business cope with home working. Talk to us about dramatic cuts in your costs for your telephone calls. No telephone equipment needed. A world-class telephone PBX absolutely FREE. Talk to us about IT Support both on-site and remote - Call us today on 01344 989160.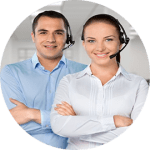 Support helpdesk, on site visits. Remote support, hardware setup. Read our customer comments.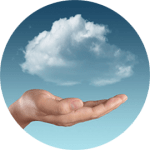 All Microsoft Office 365 Email and Cloud options from TGIS. Your office – anywhere.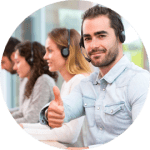 World Class IP Telephony Services from TGIS. Trust us to deliver mega savings on your current Service.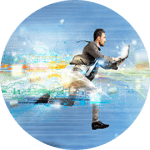 ADSL, Fibre broadband and fast leased lines. Connectivity to suit your needs. We'll keep you online.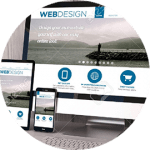 We are proud to present a portfolio of selected websites we've created. Call us about your website.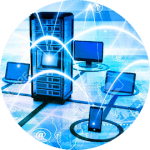 Come to us for reliable managed web hosting. WordPress specialists. Linux or Windows servers.
TGIS was founded in the UK in 1994. Our expertise spans more than 36 years of computer and software support. Our experience makes it easy for TGIS to be your outsourced IT partner. We are able to take care of all your IT and Internet needs, allowing you to get on with the business of running your business. We have customers who have been with us for more than 20 years.
Over the years we have always strived to provide the best quality service we can. Please have a look through our customer reviews below as it will give you an idea of the quality of service you will receive from us. We look forward to hearing from you.
Thousands
Email Migrations
30+ Years
Microsoft Partner
Fast Internet Connectivity for Modern Business Needs
Thousands
Resolved Tickets
COVID-19
Remote Working? Talk to us about a FREE telephone PBX with no need to buy handsets! Find out how TGIS can help with remote support while staff are working from home.
Second to none!
D & G Noble Ltd have been using TGIS for more than 17 years. The help and advice offered by the TGIS staff has been second to none over this period.
Steven Noble
Director
Thoroughly recommended
TGIS has provided the Barwood Group with Server Hosting, Email and other Internet services for many years. We would not hesitate to recommend them. Their service over the period has been consistently outstanding.
Richard Bowen
Director
Recommended - 100%
Taylor and Co have used TGIS for many years and have consistently been serviced very well by their team of experts. We would recommend them 100%.
Glenn Taylor
Managing Director
We like their approach
Metal Signs cc selected TGIS for web design and hosting and the result has been a significant increase in our site visitors and turnover. We liked their approach to the problem - TGIS took control and resolved the problem. I would recommend TGIS to companies who need professional and efficient IT services to run their business.
Armelle Harburn
Metal Signs cc (South Africa)
First class service
We have been using TGIS for almost a decade now and in that time we have always received a very responsive and friendly service. The value for money of this service is outstanding, and we would not hesitate to recommend them as they were, indeed, recommended to us.
Gary daLuz Viera
Director - Shore And Pour Limited
We would be lost without them
When you consider how important a fast, reliable and efficient email host and service is to any business, it says a lot that tangerine have used TGIS as our sole provider and support partner for over 20 years! The TGIS team are knowledgeable, responsive and delivers every time. We would be lost without them, and I cannot recommend their invaluable support highly enough.
Martin Mo
Tangerine - Direction And Design
Team Ultra
Our support package covers 2 vital areas to our business. Firstly, on-going support that ensures our systems are on the latest software releases and operating efficiently. Secondly is a Service Desk that is manned by IT and Mobile experts that quickly analyse and resolve issues. Being able to immediately speak to an expert and start the resolution process is a huge bonus and means we minimise downtime and improve productivity. The service we receive is exceptional. TGIS has become part of our business and we refer to them as our own internal IT Support function. An excellent service provided by friendly professional people.
Mike Beale
CEO - Team Ultra Limited
Zandax
Just a line to thank you for your call yesterday – there's no way I would have got it done without your help!
I now have a process guide document with screenshots that will help me to do this in the future.
Fantastic support  😊
Steve Warren
CEO - Zandax
Questions? Please get in touch. We will answer your query as soon as possible.
Registered Office
1 Blomfield Dale
BINFIELD, Berkshire RG42 1FY